High altitude autoclaving goes side-by-side with the story of our entrance into the South American market, which began over 18 years ago, and had many challenges.
Haga click aquí para leer este texto en Español
The Andes mountains are the longest mountain range in the world and about 4,500 miles (7,242 km) long, spanning seven countries: Venezuela, Colombia, Ecuador, Peru, Bolivia, Chile and Argentina. The need for autoclaves in this region was and still is in high demand; there are many hospitals, labs, universities, clinics and research centers that needed high quality sterilization equipment. Tuttnauer was happy to support these market needs with a variety of autoclaves ranging from 2,000 liter autoclaves, to tabletop autoclaves as small as 19 liters. We are speculating that we currently hold the world record for the highest altitude autoclave installations. We have installations in Quito, the capital of Ecuador, which is 2,800 meters (9,350 feet) and Cusco, Peru, at 3,400 meters (11,200 feet) above sea level, but we are guessing that La Paz, Bolivia, at 4061 meters (13323.5 feet) surpasses them all and is the highest point on Earth where you can find a fully functional autoclave.
Autoclave installation and validation at high altitude challenged our engineering team with unique and unusual circumstances that we haven't seen before in any other environment. Looking back now we're laughing, but the beginning was not simple.  Our experience was one of trial and error, and a lot of sweat, but eventually we became experts at high altitude autoclave installation and validation.
What's the Problem? It's all Relative
What works perfectly at sea level, doesn't work high-up on mountains where atmospheric pressure drops as you climb to higher altitudes. Did you ever try to boil water at a high location? Water normally boils at 100°C, right? Well, not quite, the answer is relative. Already at 600 meters (2,000 ft.) above sea level the boiling point of water drops by 2 degrees Celsius and at 2,800 meters it's already 10 degrees less, at 4,000 meters (14,000 ft.) it boils at approximately 86°C. So if you plan to eat a hardboiled egg in La Paz, you can take your time since the water takes more time to cook the eggs at boiling point. This is all due to the pressure that drops as we ascend above sea level. 
Pump It Down
One story we recall resulted in the addition of a water pump to the entire production line of tabletop autoclaves. We had a very large order of tabletop autoclaves from Peru. The autoclaves safely arrived in Lima. They were tested and found to be in perfect operating condition. They were then distributed nationwide but strange things started to happen. On the high altitude mountains the autoclaves didn't work because the water didn't flow into the autoclave chamber. The local technician, a Tuttnauer dealer, first tried to assist the customer by phone, but when that didn't help the autoclaves were sent back to the dealer in Lima where they were working like magic, no problem at all. They were sent back to Cusco and again the water refused to flow into the chamber. The explanation is that since the atmospheric pressure in Cusco is significantly lower than at sea level, the water pressure drops as well. The decision was to change all Tuttnauer autoclaves to now include a water pump that pumps the water into the chamber and autoclave jacket, regardless of atmospheric pressure. 
Haunted Autoclaves in Bolivia
This story takes place in La Paz, Bolivia. Closing the autoclave door simply did not seal as effectively as at sea level, security valves started discharging for no apparent reason, and steam leaks were observed. We seriously suspected that our autoclaves were haunted by the spirits of South America. We couldn't understand. To top it all off, using my cognitive capacities at high altitude was also a challenge :-). The lack of oxygen flow to the brain turned every simple problem to solve into a real challenge and our best qualified engineer was having breathing problems.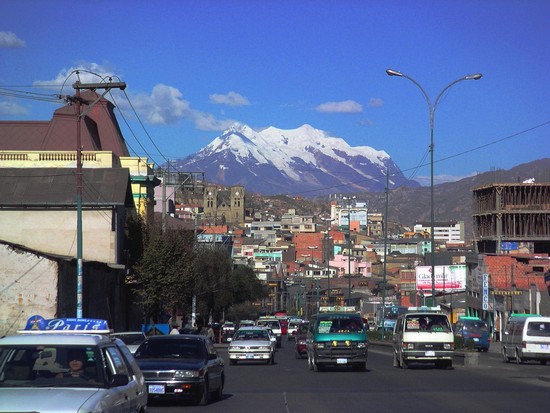 Record for High Altitude Autoclave in La Paz, Bolivia
But our story has a happy ending. The difficulties described here were just our introduction to the South American high altitude market. We managed to solve all the issues; we perfected the door closing mechanism to work under low pressure and significantly upgraded the door sealing, as well as many other improvements. We are now very well established in the region. Autoclave cycles are customized in these areas and if you will visit our production plant you'll see a sign stating: Ecuador, Peru, Colombia, and Bolivia. The sign is for our production line staff who know that when an order comes in from one of these countries the rules change. 
Besides the experience of autoclaving in low pressure environments, we've learned another lesson that is just as important: each location and every installation has its own special needs and conditions. Tuttnauer goes above and beyond in customizing its autoclaves to meet the conditions in any global setting and works with partners to make all our installations perfect. Each installation is treated as a unique installation. Today there are many happy autoclave customers in this vibrant market and by the smiles on our customers' faces we know we're providing them with top sterilization technology, best suited for their unusual needs and conditions. 
Sorry about that
How can we improve it?
Thanks for your feedback!