Following the success of the Double Door GS autoclave we are introducing the Single Door GS Autoclave.
Available in 160 liter volume and 250 liter volume (1 StU and 2 StU, respectively), the GS autoclaves are designed to be more affordable for medical centers that require single door installations or double door pass-through installations, but are operating on limited budgets.
We have maintained Tuttnauer's high quality for hospital grade autoclaves, providing reliable, heavy-duty high performance machines that are also designed to fit into narrow spaces. The rounded chamber and coiled jacket reduce the manufacturing costs, thus allowing for a more affordable price tag without compromising on quality.
The convenient Single Door Pass-Through installation is just the newest addition to our family of reliable and high-performance autoclaves that our customers have come to expect from Tuttnauer.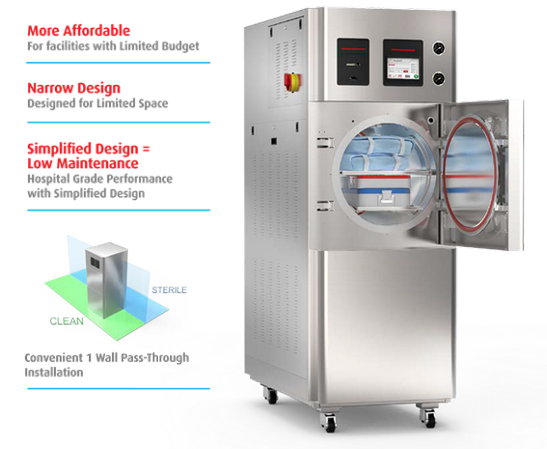 Sorry about that
How can we improve it?
Thanks for your feedback!