Typhoon Haiyan swept across the Philippines, creating a serious infection control problem affecting millions of people, with winds gusting at 300 kph, taking the lives of more than 6,000 people, damaging more than one million houses and leaving more than four million people homeless! The storm left a path of death, destruction and distress affecting more than 14 million people. Tuttnauer was able to help in this critical infection control problem.
Super Typhoon Haiyan did not spare the Philippine healthcare infrastructure, leaving unprecedented damage. More than fifty-percent of the hospitals in the affected area were destroyed. Thousands of people with fractures, cuts and other injuries were left waiting for medical care. Besides serious injuries caused by flying debris and collapsed buildings, other diseases emerged due to poor hygiene and clean drinking water.  Diarrhea, dehydration, severe skin infections, pneumonia and tuberculosis became common.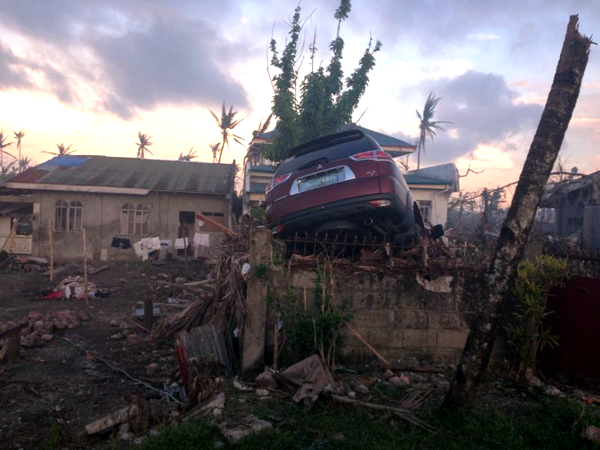 A Shot of the Destruction
Of the 14 million people affected by the Haiyan Typhoon, more than 3.5 million are women of reproductive age.  More than 270,000 pregnant women were at heightened risks from interrupted access to skilled birth attendants and safe birthing facilities. Around 900 affected women are still giving birth every day; 15 per cent are likely to experience potentially life-threatening complications. The UNFPA, in partnership with the Department of Social Welfare and Development, set up women-friendly spaces in evacuation centers and affected communities. Hospitainer, a Dutch provider of turnkey mobile medical containers is a safe space for women. This unique mobile hospital was constructed in 3 days, with the capacity to perform 2,000 operations annually. The mobile Hospital consists of an OR, pre- and post OR room, Sterilization Room, Staffroom, Technical room and Lobby and is running on solar power and a back-up generator.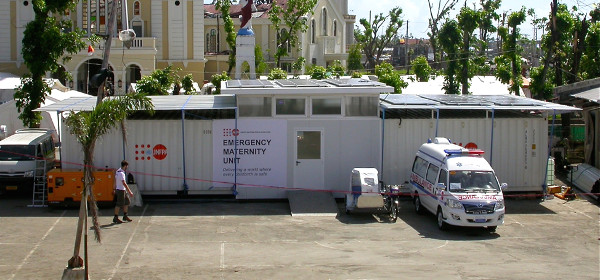 Hospitainer Mobile Hospital with Tuttnauer Medium Size Mobile Sterilization Autoclave
Rolof Mulder, founder and general manager tells: "The need is high, women currently give birth between the rubble, lacking any privacy and medical care. The Hospitainer provides these women a safe, sterile and secure environment where mother and child can receive all the needed medical care. The Hospitainer is equipped with an emergency obstetric clinic so that caesarean sections and other surgical interventions can be carried out."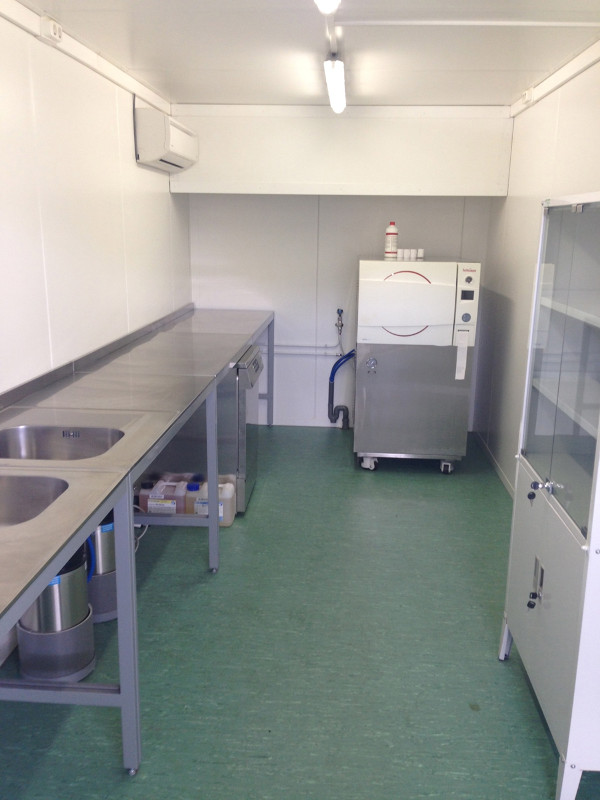 All this is not possible without a sterile supply of medical instruments. Tuttnauer's high performance critical contribution easily solved this need with the 3870HSG Class B, Preand-Post Vacuum Autoclave, a washer/disinfector and Ionizer System that together provide full coverage of the facility's sterilization needs. By the end of December the first caesarian section was performed and from then on, daily surgical procedures were performed.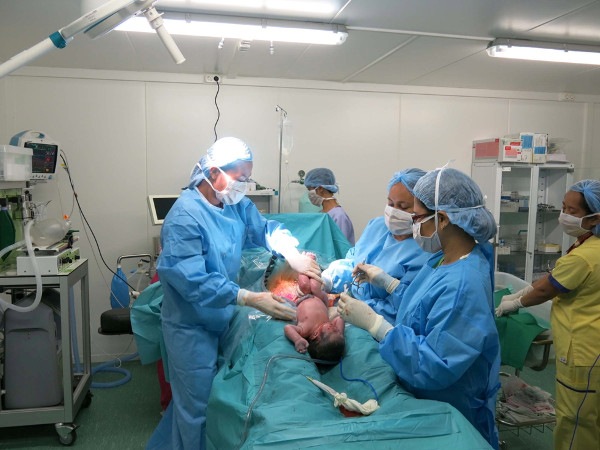 The first Caesarean performed in the Hospitainer
Rolof Mulder partnered with Tuttnauer and was satisfied with our very quick response to the demand of Hospitainer. The Tuttnaeur 3870HSG autoclave was provided in a plug-and-play configuration, operating independently from utility (no drain and no connected water supply needed, only electricity). It is therefore the ideal autoclave for disaster medical care due to its medium capacity and high performance that fits smaller spaces and its ability to work independent of utilities. The autoclave is equipped with a water saving system that dramatically reduces the consumption of water, a scarce resource when running water isn't available.
 
At Tuttnauer we always take our projects very seriously, remembering that without a valid autoclave and valid sterility assurance the medical facility cannot function. This specific project gives us extra drive to provide the best solutions available on the market. We are proud to provide life saving technology to the Philippine people, and specifically women, that demonstrated to the world that although they are roofless and homeless they are not hopeless. Tuttnauer autoclaves literally helped save lives against the odds.
About Hospitainer: Hospitainer (1996) is a Dutch company that offers turnkey medical container solutions for disasters and rural areas. The solutions are semi-permanent, mobile or sailing. Clients and partners are  NGO's like the UN, MSF, Red Cross, companies and government. Also solutions for the western market are offered. More info: www.hospitainer.com.
Sorry about that
How can we improve it?
Thanks for your feedback!