Liquid Loads 
Liquid Load Fast Cooling Applications
Sterilizing liquid requires longer heating and cooling times for completing a cycle, especially with sensitive liquid loads. When time is critical, advanced optional fast cooling features are available with Tuttnauer's laboratory autoclaves that prevent a sudden drop in chamber pressure which can cause liquids to boil over.
Fast Liquid Cooling
After sterilization is completed, compressed air is passed through a microbiological filter into the autoclave chamber in order to prevent a drop in pressure. This prevents load deformation, cracks or spills. Cold water is then circulated through cooling pipes that rapidly reduces the chamber temperature and that of the liquid load to a safe temperature.
Tuttnauer's fast liquid cooling technology reduces cycle time by as much as 75% and minimizes load exposure to high temperatures.
 
Autoclave Chamber with Coiled Jacket for Fast Cooling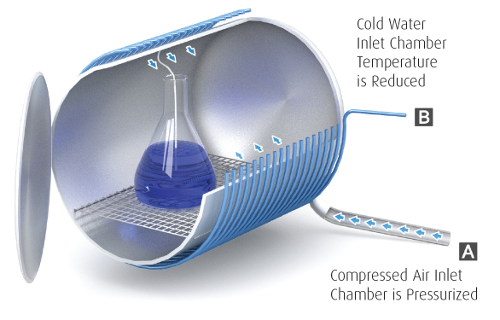 Fast Cooling Cycle Graph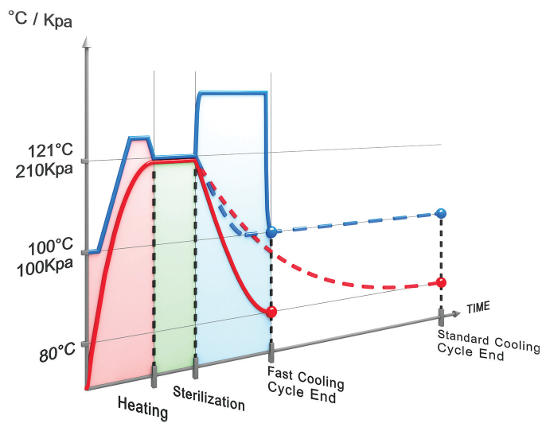 Need more Information?
Brochure
Download the brochure and learn more about this autoclaves capabilities
Need help choosing?
Ready to place your order? We are here to assist you with any questions you may have.