The CSSD, the Central Sterile Services Department, is the hospital's central nervous system, where the battle against infection takes place. Here surgical instruments are readied for reuse after being decontaminated or sterilized (depending on usage and risk level).
Among the CSSD's many other tasks:
Instrument reprocessing
Instrument set assembly, packaging, and safe storage
Instrument purchasing
Attention to detail is important, and strict adherence to procedures and guidelines is crucial. One mistake, especially in decontamination and sterilization, and the entire hospital can be disabled. Operations cannot be performed, the delivery room can't function properly, and many other departments will be severely out of order. We're constantly hearing about hospitals that had to stop surgeries due to failed sterilization results, and health care facilities whose substandard sterilization practices required patients to test for HIV or hepatitis, causing distress and alarm. Inadequate sterilization can be costly – and painful.
One Department, Many Names
When I was growing up, my British uncle would visit on occasion. He'd sing me the classic "You say potato and I say potahto," pitting my Canadian accent against his refined British one. English has become the global language, and the world is becoming standardized. Yet this famous tune points out that different people express things differently, without there being one "right" way.
So too, sterilization departments have various names, yet here the differences are not just in pronunciation, but may imply different conceptions of the role and function of the CSSD.
Brian O'Leary asked the LinkedIn "Decontamination Sciences & Sterile Services Personnel Group" a simple question: "What's your sterile services department called?" He received over 70 responses from 10 countries, and collected 15 different names (including some we'd never heard of): ASDU, CDU, CS, CSD,CSSD, HSDU, HSSD, LDU, MDR, MDRD, SPC, SPD, SPS, SSD, and TSSU.
Tuttnauer has thousands of autoclaves, washer-disinfectors, and low-temperature hydrogen peroxide plasma sterilizer installations in hospitals in over 130 countries. We help our customers design, equip, and validate CSSDs. Therefore we followed O'Leary's question with much interest, trying to understand how hospitals and CSSD employees view these departments. We decided to crunch the survey data into our superpowerful computing system – in other words, I poured the data into an Excel sheet – and this is what we found.
It's a Small, Small World
Of the 10 countries responding, 6 were English-speaking, with the US and UK dominating. Other responses came from the Persian Gulf (Qatar, Saudi Arabia, and the United Arab Emirates) and from the Philippines. It would be interesting to hear from more non-English-speaking countries, such as in South America and Africa.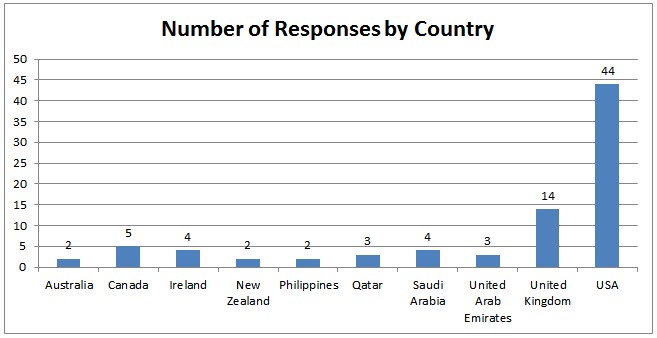 ​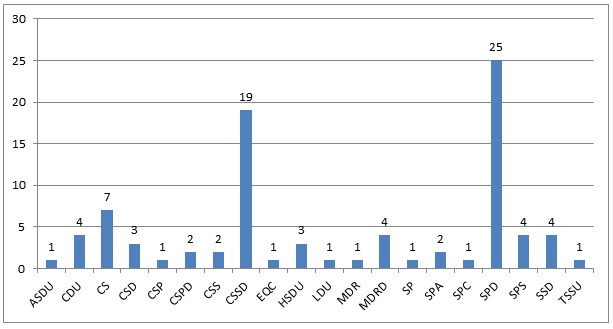 CSSD or SPD?
The two leading names were SPD (25 results) and CSSD (19). Interestingly, CSSD stood for 4 different terms: Central Service Supply Department, Central Steam Sterilizing Department, Central Sterile Supplies Department, and Central Sterilization Service Department. All but one stress the function of sterilization.
On the other hand, SPD means only one thing: Sterile Processing Department. One respondent actually claimed that SPD stands for Sweet People Downstairs. We believe he's right :) 
Some Hospitals Have a SPA
Two responders said their department is called SPA. But don't confuse it with the place you visit for beauty and relaxation treatments, because SPA stands for Sterile Processing Area. The new AAMI st79 also refers to a SPA.
To Sterilize or Decontaminate? That Is the Question
There seems to be a shift from CSSD to other names. One department manager wants to drop the "Sterilization," as it gives an incomplete picture of the tasks performed in the CSSD. "Our plan," she states, "is to roll out educational services explaining all the processes we utilize, so people understand that sterilization is only one of many." Several respondents mentioned that since decontamination is a complete process, they renamed their department the Central Decontamination Unit (CDU). This move also reflects the HSE Code of Practice, which refers to Decontamination Units.
Canada launched a countrywide search for a name that encompassed all functions of the CSSD. CSA standards, which are equivalent to the AAMI's, now refer to the Medical Device Reprocessing Department (MDRD) – broad but accurate.
The search for the best name continues. Meanwhile, there's a clear shift from "sterilization" to a broader term that better describes the department's different functions.
What's your department called? And what name do you think is the most appropriate? We'd love to hear your suggestions. Be creative. Hey, maybe you'll come up with the next big thing. Please share your ideas in the comments! 
Sorry about that
How can we improve it?
Thanks for your feedback!