Advanced Control System for Your CSSD
Take advantage of Tuttnauer's sophisticated user-friendly control systems with Multi-Color Touch Display.
Features
Stores the last 200 cycles in built-in memory component separately)
Sterilization Temperature range 105°C to 138°C
Ethernet connection port for PC and network access
Multiple access levels and user passwords to control access/ operation of the autoclave
PID (Proportional Integral Differential) pressure control
Diagnostic In/Out test (enables technician to check each system component separately)
Independent Recording for cross-checking temperature and pressure measurements (option)
Load Tracing with Barcodes
When loading the autoclave, a barcode reader can be used to scan the barcodes of each load. Once the cycle starts the barcode numbers will be printed together with cycle information.
Process Workflow Management Data Connection
Provides real-time data to any process workflow management system supporting Modbus.
Sophisticated Touch Screen HMI
7" Multi-color touch screen panel on both sides
Multi-color display for easier reading from a distance
Multilingual (26 languages)
Graphical display of Temperature and Pressure trend graphs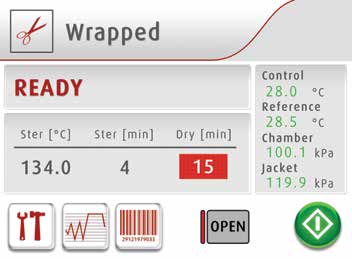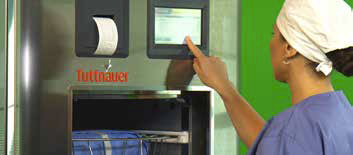 Bacsoft Controller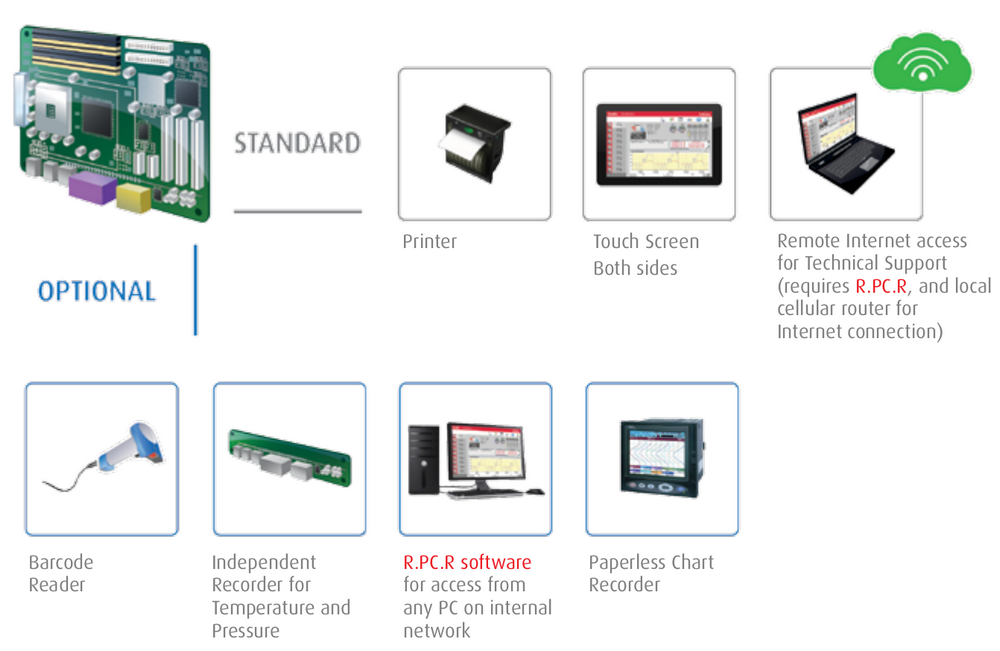 Load Traceing & Automatic Recording of Cycle Information to Your PC
R.PC.R Software (optional)
Cycle Records You Can Rely On
Automatic recording of cycle information to any PC on your network via Ethernet
Convenient access to graphs and tables that are easy to understand
Easily generate PDF reports
No need to file printouts, saving you time
Load Traceability
Conveniently trace loads from a PC on your network with R.PC.R software. When barcodes of loads are scanned before a cycle starts, the barcode information is reported together with the cycle records.