Digital Cycle Data on Your PC
Save cycle data files on your PC with no additional software or specialized hardware
R.PC.R Software
Remote PC Reporting (optional PC software)
Automatic recording of cycle information to your PC
Reporting You Can Rely On
Automatic recording of cycle information to any PC on your
network (Ethernet connection at back of autoclave)
Convenient access to graphs and tables that are easy to understand
Easily generate PDF reports
No need to file printouts, saving you time
Be in Control with Real-Time Remote Monitoring
See the real-time autoclave display on your PC
Monitor all activity for up to 8 autoclaves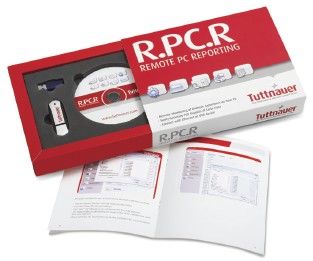 With R.PC.R you can see: Graphs of the cycle data, numeric cycle
data, cycle print-outs, measured values table, table of parameters.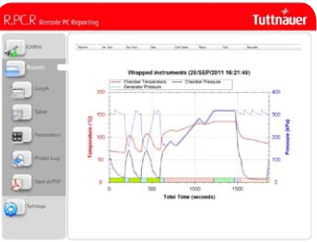 ​
Need more Information?
Brochure
Download the brochure and learn more about this autoclaves capabilities
Need help choosing?
Ready to place your order? We are here to assist you with any questions you may have.