Water Saving System
Huge water savings are achieved with the optional highly efficient water recycling system (HSG-WS model) that consumes only 5 liters of tap water per day.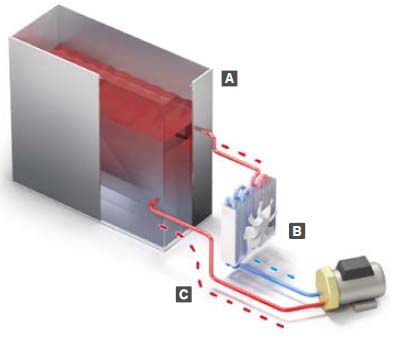 Water Reservoir

Water from reservoir enters the water Cooling Radiator

Cooling Radiator
Radiator cools the water which then enters the Vacuum Pump

Vacuum Pump
Hot water is recycled back to the reservoir
Need more Information?
Brochure
Download the brochure and learn more about this autoclaves capabilities
Need help choosing?
Ready to place your order? We are here to assist you with any questions you may have.