Innovative Control System
Dynamic Multi-Color Display
A bright multicolor LCD panel for easy reading, even from a distance.
Wheel rotates to indicate an active cycle
Time remaining during Water Filling, Sterilization, and Drying stages is updated in real-time
Multilingual interface (26 languages)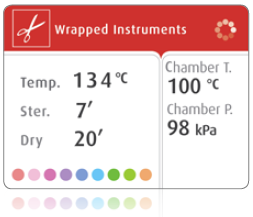 Digital Data on Your PC
Save cycle data files on your PC with no additional or specialized hardware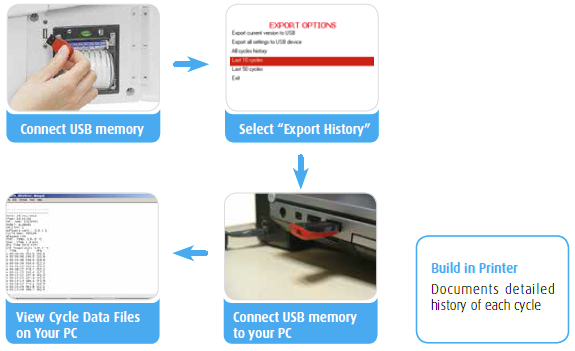 ​
R.PC.R Software
Automatic Recording of Cycle Information to your PC
Reporting You Can Rely On
Automatic cycle data recording to any PC on your network
Convenient access to graphs & tables
Easily generate PDF reports
No need to file printouts, saving you time
Be in Control with Real-Time Remote Monitoring
See the real-time autoclave display on your PC
Monitor all activity for up to 8 autoclaves
R.PC.R Software is optional.
With R.PC.R you can see: Graphs of the cycle data, numeric cycle data, cycle print-outs, measured values table, table of parameters.