Interactive Control System
Monitoring is essential for correct infection control in your private practice. Tuttnauer Automatic Autoclaves feature a user-friendly, control-system which offers enhanced monitoring, providing the control and flexibility you need. In addition password protection provides for secure access.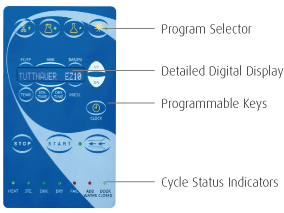 Need more Information?
Brochure
Download the brochure and learn more about this autoclaves capabilities
Need help choosing?
Ready to place your order? We are here to assist you with any questions you may have.