Powerful, reliable and customizable
The Tiva 10-M washer disinfector provides a flexible turnkey solution for washing, disinfecting and drying diverse medical instruments for a complete decontamination life cycle.  The TIVA 10-M washer is equipped with manual hinged glass door/s and is best suited for surgical and sterilization departments. 
Manual Hinged glass door/s
The slim design allows you to fit these models into a small space while maximizing load capacity
Washing chamber made of high quality AISI 316L
265 Liter chamber, suited for sterilization departments
Diverse load types
Can be loaded with up to 6 washing levels for a total 12 DIN baskets. Available trolleys for different kinds of loads
Advanced Touch Control
Touch panel with color graphic display with a total of 40 programs: preset and programmable
Advanced features
Air drying prefilter + HEPA H14 filter. Boiler for purified water. 2 dosing pumps. 3 heating elements. Built-in steam condenser
Storage cabinet
For keeping four 5 Liter detergents
Tiva 10-1M
Tiva 10-2M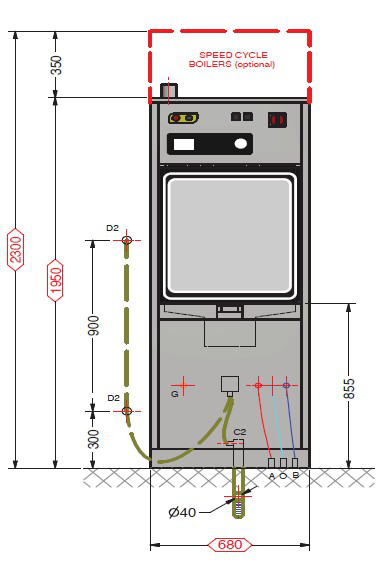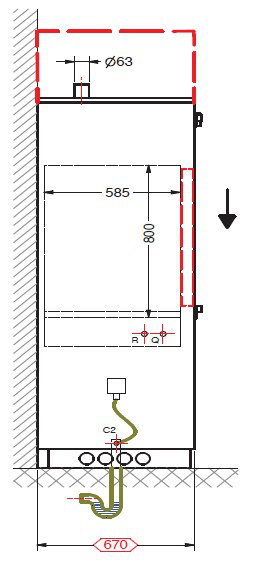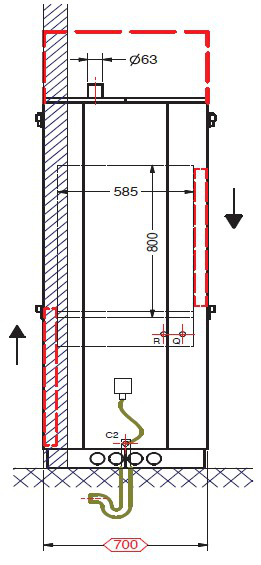 A

HOT WATER CONNECTION-3/4"G (TU

BE 1/2"G)
B
COLD WATER CONNECTION-3/4"G (TUBE 1/2"G)
C2
DRAIN DN 40 - HOSE CONNECTION 25mm (AT FLOOR)
D2
DRAIN DN 40 - HOSE CONNECTION 25mm (AT WALL)
| | |
| --- | --- |
| O | DEMINERALIZED WATER CONNECTION-1/2"G |
| G | ELECTRICAL CONNECTION |
| Q | STEAM CONNECTION 1/2"G (INLET) |
| R | STEAM CONNECTION OUTLET 1/2"G (OUTLET) |
Need more Information?
Brochure
Download the brochure and learn more about this autoclaves capabilities
Need help choosing?
Ready to place your order? We are here to assist you with any questions you may have.
Sorry about that
How can we improve it?
Thanks for your feedback!