Advanced Control System
Take advantage of Tuttnauer's sophisticated user-friendly PLC control system based on the advanced Allen-Bradley platform in all pharmaceutical autoclaves.
Standard Features
7" Multi-color touch screen for easy access to controls and information via the panel
Stores the last 200 cycles in built-in memory
4 access levels and 11 user passwords to control access/operation of the autoclave
In/Out test (enables technician to check each system component separately)
Sterilization Temperature range 110°C to 137°C
Ethernet connection for remote monitoring, remote maintenance, and software updates
Filter replacement notifications based on the number of cycles
21 CFR part 11
Optional Features
10" Multi-color touch screen
F0 software control
Up to 16 different Barcodes
Sophisticated Touch Screen HMI
The Human Machine Interface (HMI) has been designed with the following considerations:
Multi-color display for easy reading
Easy operation
Quick access to important information
26 Multiple languages
Built-in view of historical cycle data
Graphical display of Temperature and Pressure trend graphs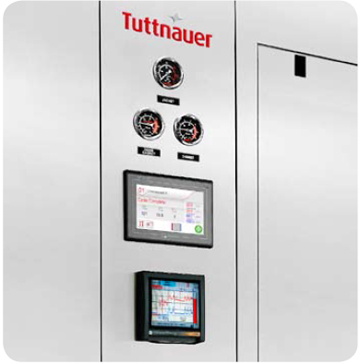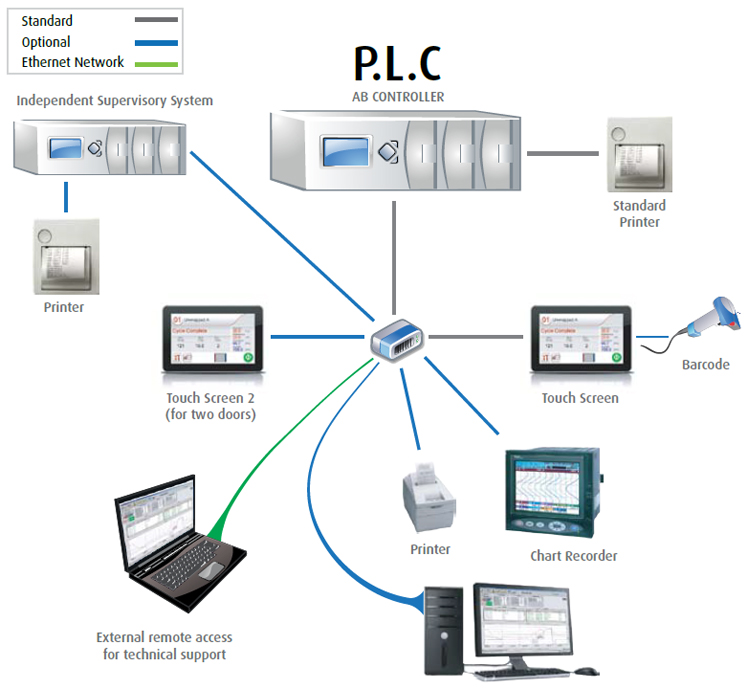 SCADA Software & Hardware
SCADA software (optional) allows for control and monitoring of up to 16 sterilizers on an external PC. The software retrieves data, creates graphs, tables and printouts. Thousands of hours of cycle data can be stored in the cycle history.