Safety
For Personnel, Autoclave, Load
Safety of personnel, autoclave and load are priority in the design, construction and operation of any Tuttnauer autoclave. Tuttnauer is committed to the highest industry safety standards and directives to ensure safety not only for your employees operating the autoclaves but also for the production facility and loads being sterilized.
Tuttnauer autoclaves are provided with redundant independent monitoring systems and audiovisual alarms to notify operators of any issue that requires attention. Emergency stop buttons on both sides of the autoclave may be used to stop the autoclave cycle.
Door Safety
Autoclave doors are designed with redundant mechanisms to ensure operator safety, including:
Door on clean side will not open until after chamber sterilization
On double door autoclaves only one door can be open at a time
Door will not open when chamber is pressurized or above a specified end-temperature
Cycle will not start and steam will not enter chamber when door is open
Door status is displayed on display(s)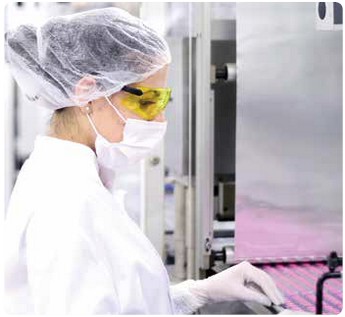 Electrical Safety
Autoclaves comply with IEC 61010-1 and IEC 61010-2-40 (Safety requirements for sterilizers used to treat medical materials)
Proper electrical grounding (to earth)
Short circuit protection
Circuit breaker
Emergency stop switch
Safety Pressure
Chamber pressure vessel is ASME or PED certified and approved. All ASME certified autoclaves are inspected by an independent authorized inspector. The jacket and chamber are equipped with pressure release valves.
Thermal Safety
To ensure operator safety hot surfaces are covered with thermal insulation and cautionary safety labels are provided.