Accessories
To assist our customers in fully utilizing our solutions, Tuttnauer offers customized accessories.
Loading Equipment
Optimal load placement inside an autoclave promotes full utilization of chamber capacity while maintaining operator's ease-of-use. Our loading equipment includes:
Automatic Loading
Tuttnauer's pharmaceutical autoclaves can be designed to integrate with automated loading and unloading systems.
Loading Carts and Transfer Carriages
The 316L loading carts are designed to roll from the transfer carriage onto the chamber rails. Tuttnauer's unique chamber rails are fully removable and cleanable without any screws or threads. Loading carts have configurable shelves customized to meet customer needs and accommodate multiple loads & sizes in a single cart. To ensure safety and ease-of-use the carriage is equipped with a lock preventing sliding of the cart as well as swivel wheels with wheel breaks.
Internal Shelves and Baskets
For smaller size autoclaves, mainly used in R&D and QC, internal built in shelves and baskets provide maximum utilization of laboratory space.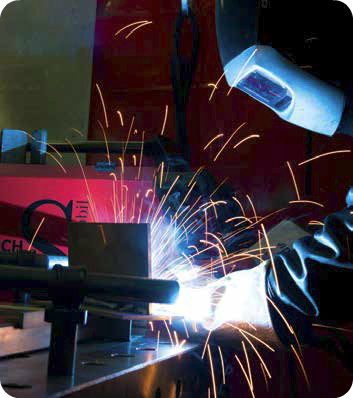 Loading Cart Custom Configurations
During the Pre-Sales process Tuttnauer's engineers consult with customers to develop loading equipment based on intended load and facility limitations.
Various considerations are taken into account when designingloading equipment including:
Load type and size
Number of loads per cycle
Number of cycles per day
Load orientation and position in cart
Autoclave chamber dimensions
Factory layout limitations
Steam Generators
Tuttnauer's pharmaceutical autoclaves can be designed to integrate with automated loading and unloading systems.
For customers without clean steam utilities at the intended autoclave site, Tuttnauer provides built-in and standalone steam generators with a power range from 18 kW to 72 kW:
Electrical Steam Generators use electricity as the energy source to generate steam
Steam to Steam Generators use available steam as the energy source to generate clean steam
Our cGMP pure steam generators are made of 316L stainless steel with stainless steel components and tri-clamp connectors.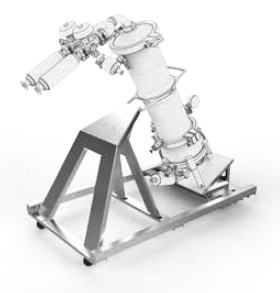 Fully custom cart design for ATF filters.
Tuttnauer develops custom carts to accommodate unique loads and safe transportation of loads.
Components and Parts
Tuttnauer autoclaves use components and parts made by internationally renowned manufacturers, freeing the customer from having to buy expensive "custom-made" parts. Using industry standard components ensures reliability, eases maintenance and reduces total cost of ownership.
Tuttnauer assists customers regarding which components and spare parts to keep in inventory and we provide support regarding their use and installation.
Tuttnauer commits to maintain stock of components for maintenance and replacement. Our dedicated web portal is available to customers and provides detailed parts information to help source components locally.
In cases where customers have a specific preference for a component manufacturer, Tuttnauer engineers will accommodate the request and design the machine with the specific components.
Some of the components found in Tuttnauer autoclaves are made by the following world class manufacturers: