Arab Health 2018
Arab Health is the largest gathering of healthcare professionals in the MENA region and is expected to welcome more than 4,200 exhibiting companies and 103,000 attendees from over 150 countries. The exhibition takes place January 29 - February 1 2018 at Dubai International Convention and Exhibition Center.
Visit Tuttnauer at the Booth S3.E10
Tuttnauer is looking forward to meet hospital and clinic managers, general practitioners and professionals in all specialties of the health sector who influence and make purchasing decisions in hospitals, clinics and clinical laboratories. We are looking forward to meeting with new and existing customer and to strengthen business relations with our strong network of suppliers and distributors.
You will have a chance to experience the most advanced sterilization and decontamination equipment available today: Horizontal autoclaves for hospitals, HSG, the economic line of autoclaves, table top autoclaves and Plazmax, Tuttnauer's Low Temperature Plasma Sterilizer for sterilization of Heat Sensitive instruments.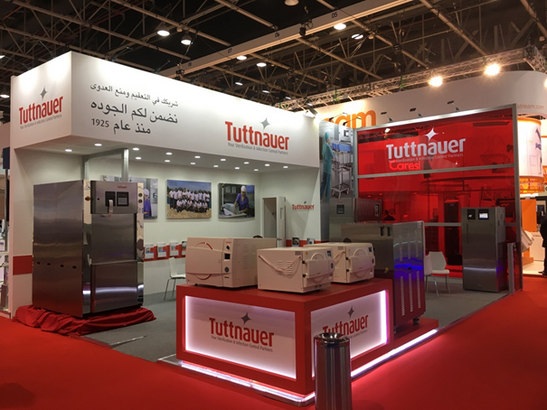 You are invited to meet us at Arab Health 2018 Booth S3.E10 and discuss your disinfection, autoclaving and sterilization needs with us. We will be very happy to guide you through the possible sterilization and decontamination solutions available.
To pre-schedule a meeting at Arab Health 2018 please contact: [email protected]
Sincerely,
Nabil Aqel
MENA Regional Manager