Invitation to Visit us at Meditech 2016 - International Health Fair
V Meditech 2016 en Bogotá, Colombia, reúne a los principales actores de la industria médica. Es el marco ideal para dialogar y conocer los cambios y prioridades en el sector de la salud.
198 expositores y 9.273 visitantes profesionales, gerentes de hospitales y clínicas, médicos generales y profesionales de todas las especialidades del sector salud, que influyen y deciden las compras de hospitales, clínicas, consultorios y laboratorios clínicos, se darán cita para fortalecer sus relaciones comerciales con proveedores y distribuidores.
Entre el 28 de junio y el 1 de julio, estaré presente en V Meditech 2016, en Bogotá, junto con SERVIMEDICAL, nuestro socio en Colombia. En nuestro stand Ud. podrá encontrar los equipos de esterilización y descontaminación más avanzados disponibles, incluyendo autoclaves horizontales para hospitales, la línea económica de autoclaves HSG, autoclaves de sobremesa, y Plazmax, el esterilizador a baja temperatura de Tuttnauer para la esterilización de instrumental sensible al calor.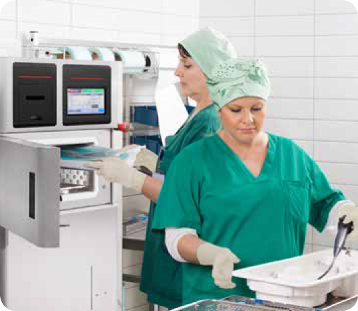 Visite el stand de Servimedical e informese acerca de nuestros equipos de esterilización y descontaminación
Los invito personalmente a encontrarse con nosotros para conversar acerca de sus necesidades de esterilización. Estaremos encantados de enseñarles nuestras soluciones de esterilización y descontaminación.
Sinceramente,
Dr. Mario Finkiel
Gerente de Marketing para América Latina y el Caribe
Tuttnauer
Para concertar una reunión, por favor contactar a Mario: [email protected]
V Meditech 2016 in Bogota, Colombia gathers key stakeholders in the medical industry. It is the ideal framework for learning and discussing changes and priorities in the health sector.
198 exhibitors and 9,273 professional visitors, managers of hospitals and clinics, general practitioners and professionals in all specialties of the health sector who influence and make purchasing decisions in hospitals, clinics, surgeries and clinical laboratories meet to strengthen business relations with suppliers and distributors.
From june 28th to july 1st, I will attend V Meditech 2016 in Bogota Colombia together with our partner SERVIMEDICAL. At our booth you will find the most advanced sterilization and decontamination equipment available including: Horizontal autoclaves for hospitals, HSG, the economic line of autoclaves, table top autoclaves and Plazmax, Tuttnauer's Low Temperature Plasma Sterilizer for sterilization of Heat Sensitive instruments.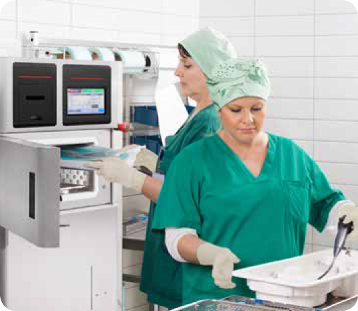 Visit Servimedical booth for sterilization and decontamination equipment
I personally invite you to meet with us and discuss your sterilization needs with us. We will be very happy to teach you about the possible sterilization and decontamination solutions available.
Sincerely,
Dr. Mario Finkiel
Tuttnauer Marketing Manager for Latin America and the Caribbean
To schedule a meeting please contact Mario: [email protected]