Sterilization and Infection Control News Update - June 2014
​
MERS was still making the headlines during May and June, especially with the approach of the hajj pilgrimages, although the surge in Saudi seems to have dropped due to improved hygiene and infection control procedures in hospitals. Our recent post summarized MERS in a simple language. Two MERS cases were detected in the US, both patients recovered and the disease did not spread. A third case detected in the US was a false alarm. The WHO and public health experts criticized the Saudi health authority for failing to implement basic hygiene and infection control measures in hospitals, allowing the virus to spread in clusters of health workers. Here is a summary of the most recent MERS headlines:

Second MERS Case in the U.S.
12 May, 2014
A second imported case of Middle East Respiratory Syndrome (MERS) was confirmed late night on May 11 in a traveler to the United States.
Study Expected to Reveal How MERS Coronavirus Is Transmitted from Camels to Humans
18 June, 2014
MERS is still a mystery and hopefully this research will help track its origins.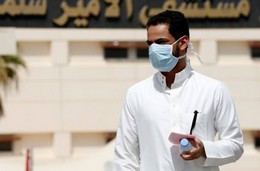 Image Credit: REUTERS

WHO Determines that MERS is Serious but Not a Global Emergency
17 June, 2014
​Among the questions still open about the recent surge in cases is exactly where infection control in Saudi Arabia fell down.
MERS, a Serious Public Health Problem
17 June, 2014
MERS situation continued to be "of concern", especially given an anticipated increase in travel to Saudi Arabia related to the pilgrimages and religious festivals.

With MERS threat, Morocco advises against Hajj
18 June, 2014
This article raises concerns due to the upcoming Hajj pilgrimage. It also raises the criticism that there wasn't enough cooperation on a global level. Very interesting!
Above and beyond MERS here is some more industry news that we found interesting:
Poor Infection Control Procedures Lead to HIV Transmissions at Haemodialysis center in Saudi Arabia
04 June, 2014
This story is not related to MERS, buy raises a concern regarding overall infection control procedures in Saudi Arabia.

Autoclave Proves to be Useful for Medical Waste
22 June, 2014
Incinerator gets autoclave: In Malta two autoclaves were added to an existing incinerator to support and improve the treatment of medical waste.
Patients at York County Surgical Centere Tested for HIV, Hepatitils After Sterilization Concerns
30 May, 2014
This is what happens when a surgical center does not follow nationally accepted procedures for sterilizing equipment.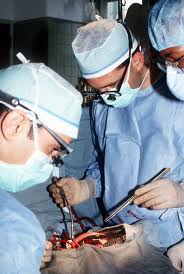 Patients at York County surgical center tested for HIV, Hepatitis after sterilization concerns​
Social Media Campaign Gets Patients & Professionals Talking About Infection Control in the Dental Clinic
30 May, 2014
A fun promotion to raise patient awareness of infection control practices in the dental clinic.
Disclaimer: The views and opinions expressed in the referenced articles and blog posts are solely those of the original authors and other contributors. These views and opinions do not necessarily represent those of Tuttnauer, the tuttnauer.com staff, and/or any/all contributors to this site.